David P. Brigati, M.D.
---
Fellowship Trained in Orthopedic Surgery
Specializing in Hip and Knee Replacement
---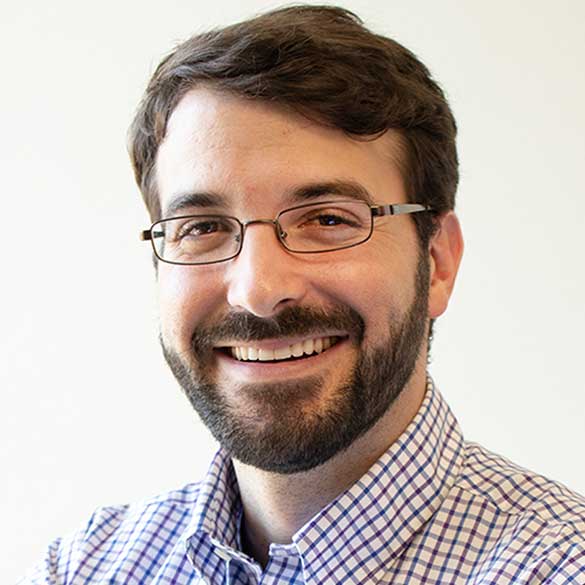 Specialty
Hip and Knee Replacement
Medical School
University of Texas at San Antonio
Residency
Orthopedic Surgery at Cleveland Clinic Foundation
Fellowship
Joseph & Mary Abell Arthroplasty and Value-Based Health Care Delivery
University of Texas at Austin — Dell Medical School
David P. Brigati, M.D.
---
Fellowship Trained in Orthopedic Surgery
Specializing in Hip and Knee Replacement
---
David P. Brigati, MD is a fellowship trained orthopedic surgeon native to Fort Worth. He completed residency at the world-renowned Cleveland Clinic Foundation including a year dedicated to hip and knee replacement research. He earned a unique fellowship in both joint replacement and value-based healthcare at the University of Texas at Austin Dell Medical School before returning home to practice in Fort Worth. Dr. Brigati specializes in the full spectrum of operative and non-operative treatments for hip and knee arthritis along with injuries to the tendons, ligaments, and bones. He is an expert in the care of complex hip and knee deformities as well as problems with joint replacements. He is committed to pursuing shared decision-making with all of his patients in order to help align their healthcare decisions with their personal values, goals, and preferences.
Dr. Brigati graduated from Fort Worth Country Day before earning a Bachelor of Science in Biomedical Engineering from Washington University in St. Louis. He graduated summa cum laude from the University of Texas Health Science Center in San Antonio Medical School before pursuing orthopedic surgical training. He is a member of the American Academy of Orthopedic Surgeons and the American Association of Hip and Knee Surgeons. He sits on the author panel of the American Joint Replacement Registry and the Texas Medical Association's Council on Health Care Quality. He has co-authored over 20 peer-reviewed publications in hip and knee replacement along with many national invited presentations.
Dr. Brigati enjoys spending time with his wife, three daughters, and large Fort Worth family. He volunteers as a sideline physician at youth sporting events and with the Arthritis Foundation. He is actively engaged in leadership positions within Texas Health Care committed to improving the wellness resources available to current and future generations of Fort Worth residents.
Most common procedures:
Birmingham hip resurfacing
Direct anterior hip replacement
Robotic total knee and partial knee replacement (Mako)
Revision total hip and knee replacement
 Dr. Brigati's Patient History Form